Medium
Executive Summary
The future is coming, and sooner than you think. Technology is rapidly improving, offering new innovations and revolutionary projects every year. North Dakota has the enormous potential to harness technology in ways that will create more efficient, effective services for the whole state.
There are innovations happening right now that are ripped straight from the pages of science-fiction. Imagine logging on to a government website and being "recognized" through facial recognition, then "telling" the site what you're looking for in plain English and receiving the results instantly. Or imagine a self-driving maintenance truck that "sniffs out" and automatically fills potholes without human intervention.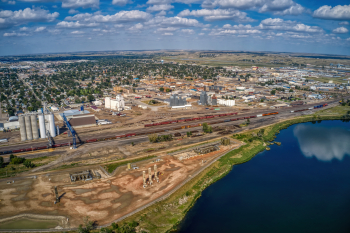 Medium
North Dakota government agencies stand at the cusp of a technology renaissance, as new offerings and services are available to help them serve their constituents faster, more effectively and more efficiently. Technologies that once were thought of as "bleeding edge" now are increasingly ubiquitous, enabling government agencies to become more customer-centric in myriad ways, from answering billing queries to proactively identifying when customer data is being targeted by cybercriminals.
NDIT is being asked to help lead the state's efforts to reinvent government through technology, to provide policy expertise and to identify opportunities to help agencies do business as effectively and efficiently as possible – to ask "how might we"? by identifying emerging technologies and best practices that can help us lead the nation as a world-class service provider – and innovator.

In efforts to work with all customers of North Dakota across the legislative, judicial, and executive branches, as well as our customers in Higher Education, K-12, cities, and counties, our organization has adopted three top level objectives:
Deploy a world class government experience

Secure all government held data in America

Deliver the most efficient government services in America
Medium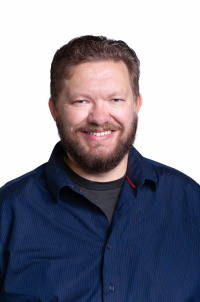 These objectives will guide our work for years to come as we attempt to meet our purpose to empower people, improve lives, and inspire success across the state of North Dakota.
Shawn Riley
CIO