<< All News
Friday, July 28, 2023
Categories:
Feature Stories
Cybersecurity
North Dakota Information Technology (NDIT) placed second in the International Cyber League (ICL) Americas Cyber Cup, a hyper-realistic cybersecurity competition. The ICL tested the skills of cyber defense teams from around the world by immersing them in a cyber range, which required them to defend against real-world simulated cyberattacks. 
NDIT's three-person team consisted of Ben Paulus, principal active defense analyst, James Hudler, principal cybersecurity analyst, and Jon Heard, sr. cybersecurity analyst. The team was coached by Chris Gergen, director of cyber operations.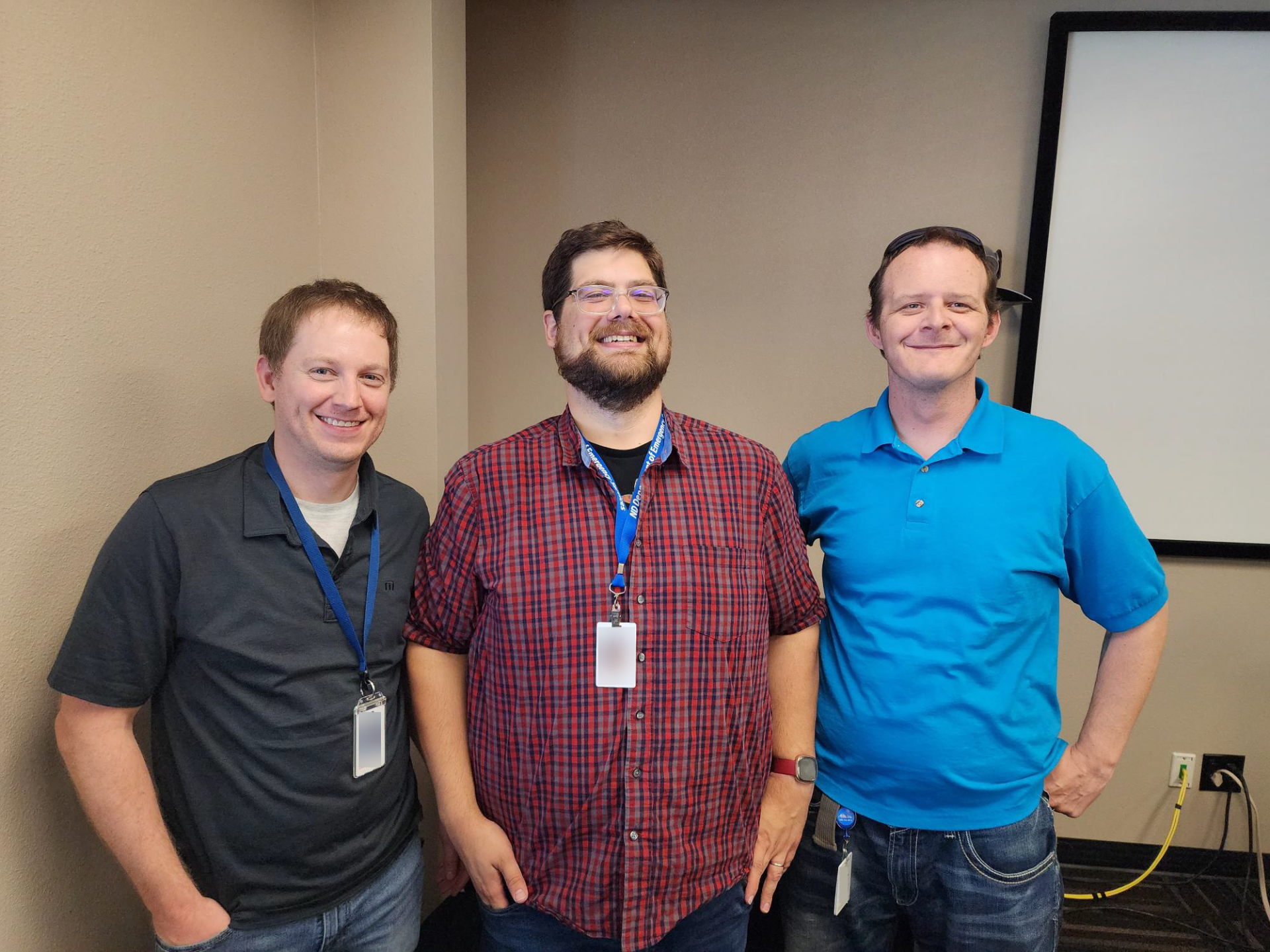 "Our team thoroughly enjoyed participating in the ICL Americas Cyber Cup championship and competing against other teams. The live-fire exercises provide a unique opportunity to "train like we fight" and put our teamwork and skillsets to the test," states Gergen. "Our team's outstanding performance underscores our commitment to excellence in the field of cybersecurity and reinforces our dedication to fostering top-tier talent." 
More than 100 SOC and incident response teams competed in the competition's three rounds of challenges, which included individual skill assessment in cyber labs as well as live-fire team simulations in a cyber range. Skills that were put to the test included proficiency in security tools such as SIEM platforms, firewalls, and endpoint detection and response (EDR), technical skills such as forensic analysis, malware analysis, and decryption, teamwork skills, ability to defend against nation state APTs (advanced persistent threats) and more. 
"I am incredibly proud of our team's achievements and their outstanding performance in the ICL Americas Cyber Cup. This competition serves as a testament to the dedication and skill of our cybersecurity professionals, who continue to uphold NDIT's commitment to excellence in protecting our state's digital landscape." states Kuldip Mohanty, chief information officer, North Dakota Information Technology. "Our second-place finish demonstrates the caliber of talent we nurture and reinforces our mission to stay at the forefront of cybersecurity readiness. Congratulations to Western Union and all the teams who participated, and a special thank you to Miami-Dade College and Cyberbit for hosting this exceptional event."   
The ICL Americas Cyber Cup is a part of the International Cyber League (ICL), a global cybersecurity competition that is organized by Cyberbit. The ICL tests the skills of SOC and incident response teams and helps them improve their ability to defend against cyber-attacks. Participants of ICLs gain hands-on experience with real-world cyber-attacks in a hyper-realistic environment that simulates an end-to-end attack. 
<< All News