<< All News
Thursday, August 24, 2023
Categories: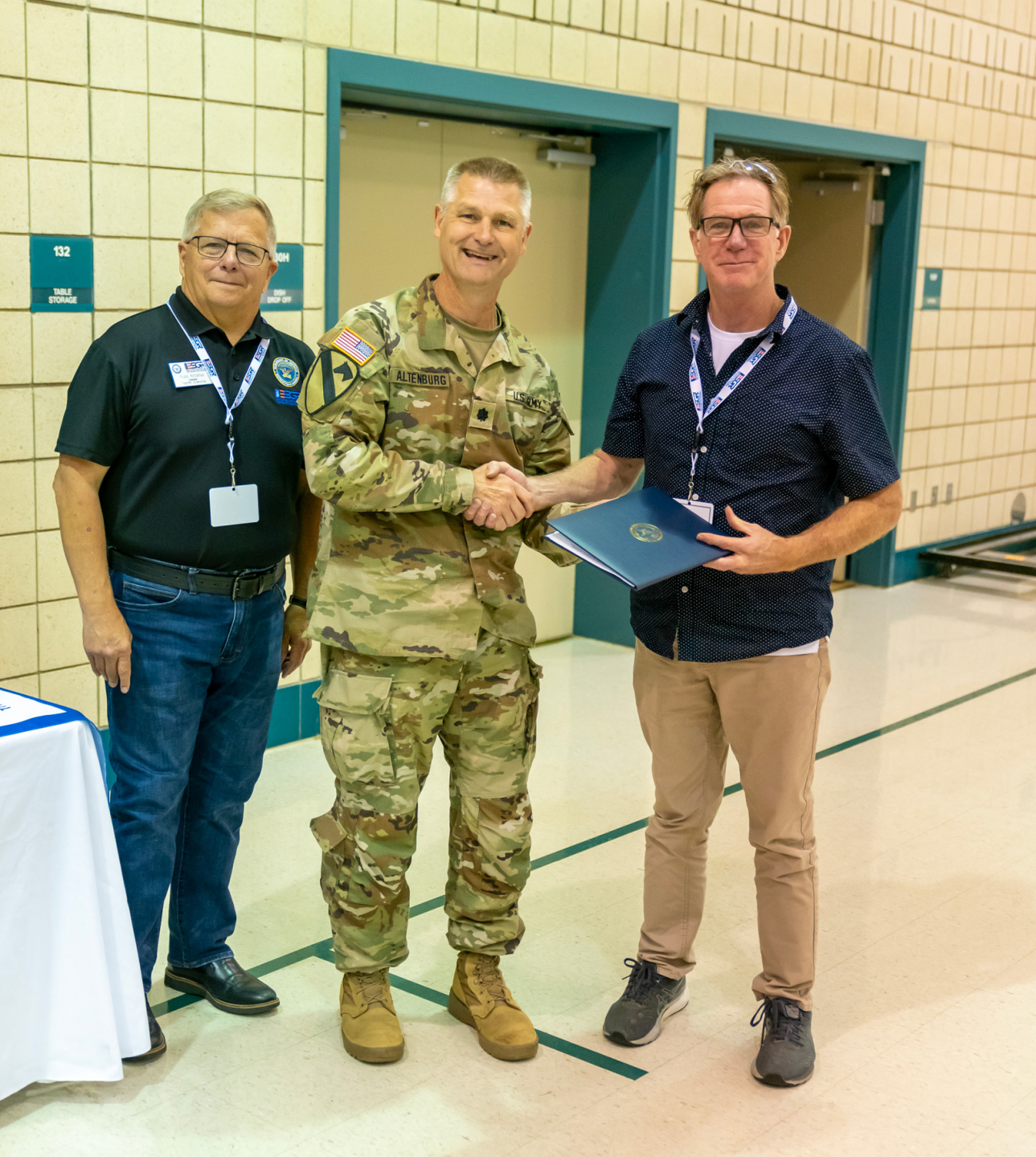 Tracy Korsmo, SLDS program manager, North Dakota Information Technology (NDIT), received the Employer Support of the Guard and Reserve (ESGR) Patriot Award for extraordinary support provided to Lieutenant Colonel Karl Altenburg of the North Dakota Army National Guard. Karl is a business intelligence manager at NDIT and has served in the Army National Guard for more than twenty years. 
The Patriot Award was created by ESGR to publicly recognize individuals who provide outstanding patriotic support and cooperation to their employees who have answered their nation's call to serve. "Congratulations to Tracy on receiving the Patriot Award from ESGR. NDIT is immensely proud to stand beside our armed forces, and Tracy's dedication is a shining example of our commitment to supporting those who serve," said Ravi Krishnan, Chief Data Officer.  
"It's an honor to support our National Guard," states Korsmo. "Karl provides strategic work for North Dakota, both nationally and internationally through the Guard; his experience and talent are valued in his role with ND State Government." 
As part of the ceremony, recipients of the Patriot Award received a briefing, lunch, and showcase of the vital role the National Guard plays in serving the state and country. "I am very thankful for the strong support I received from Tracy Korsmo through multiple, recent mobilizations," sates Altenburg. "It was pleasure to nominate him for the Patriot Award and a thrill to share some of our facilities and operations with him." 
ESGR is a Department of Defense program that develops and promotes supportive work environments for service members in the National Guard and Reserve through outreach, recognition, and educational opportunities that increase awareness of applicable laws. ESGR also aids in resolving conflicts between service members and their employers.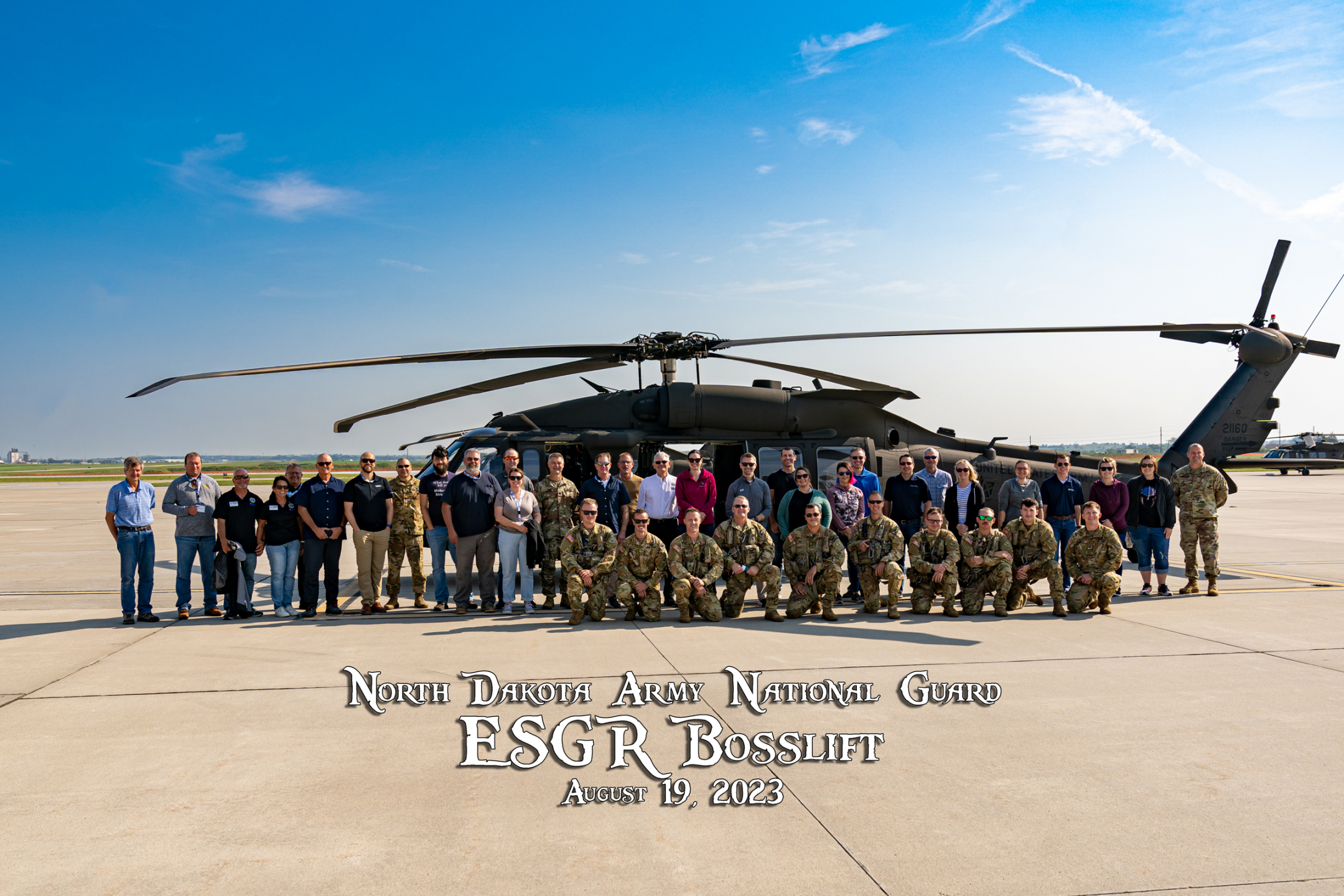 << All News