Medium
North Dakota Information Technology Services
North Dakota Information Technology (NDIT) provides a wide variety of secure, reliable, and cost-effective information technology services to agencies, public entities, political subs, and k-12 throughout the state.

NDIT is pleased to offer the following IT Service Catalog. This catalog is designed to provide a comprehensive look at the available technology-related services, while offering the necessary level of detail to help agencies make informed choices and find the right IT services to meet their current and future needs.

NDIT is rapidly transforming its services to provide new and strategic capabilities to customers. As such, the IT Service Catalog will be updated on a regular basis as the needs of the state and the demand for such services increase.

We welcome your feedback on the services described in this catalog, and we look forward to providing high quality, innovative technology services to help support the achievement of business goals and objectives.
Requesting Services: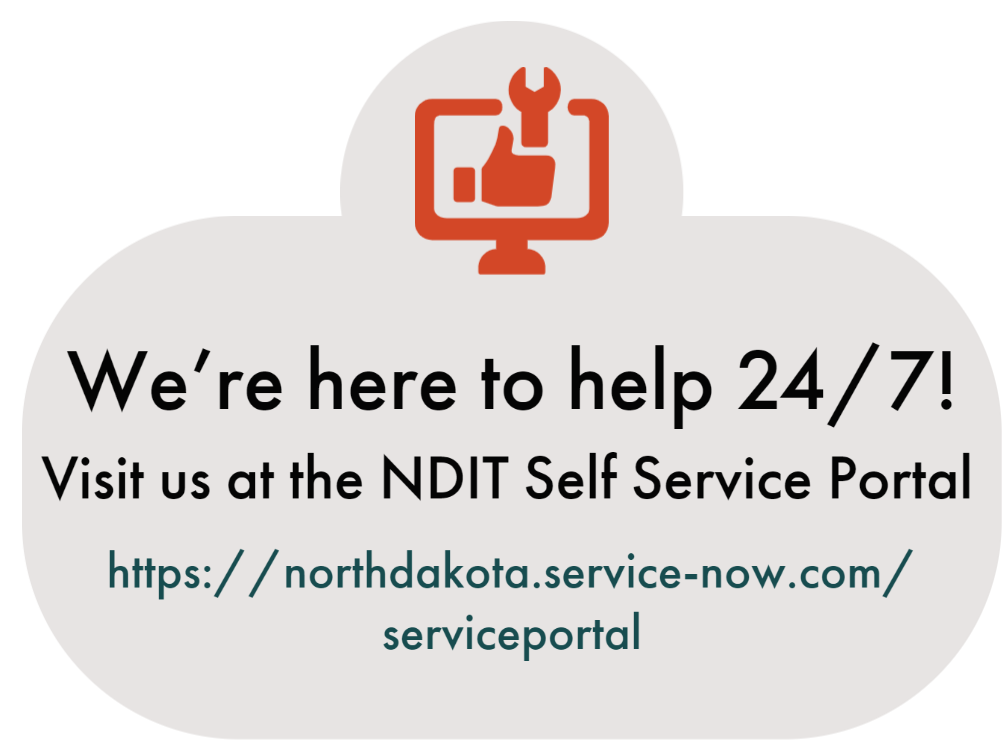 Use the NDIT's Self Service Portal to submit a Service Request.
Service Rates: 
NDIT generates monthly billing at the beginning of each month for services provided during the previous month. For a full rate breakdown, visit the NDIT Billing webpage.