Medium
The North Dakota Information Technology team, part of the Executive Branch of state government, includes more than 500 IT professionals who are committed to providing world-class technology and service to North Dakota's citizens and state agencies.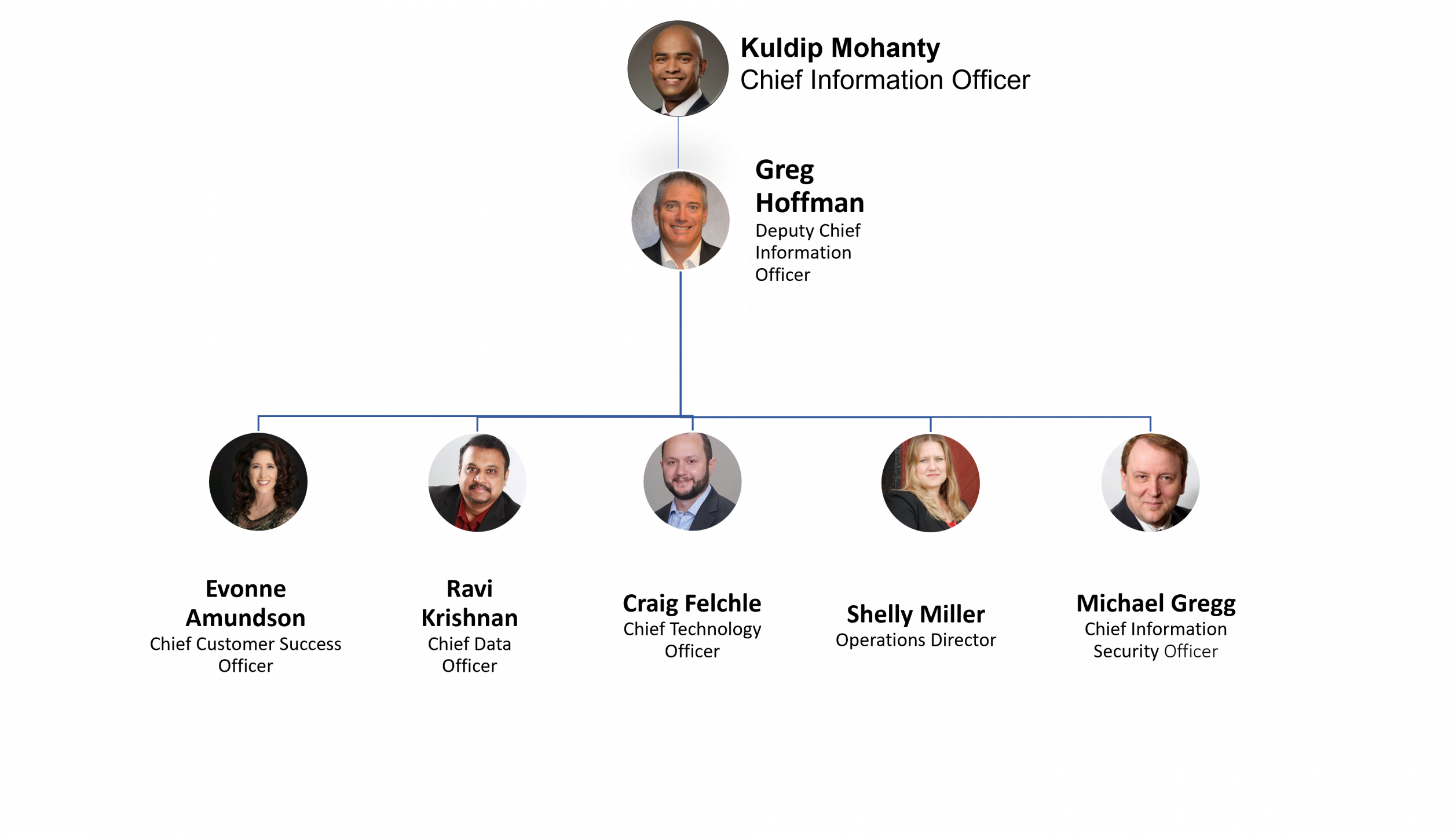 NDIT Team Descriptions
Medium
h2
NDIT Team Descriptions
Customer Success
The Customer Success Department is focused on working proactively in partnership with NDIT customers to help them get more value out of technology. It refers to the methodology of ensuring customers find success with our products or services.
Business Analyst- Deep subject-matter expertise in customer business processes and capabilities and supporting systems that NDIT supports.
Customer Success Managers- This team builds a long-term strategic partnership with agencies in enabling technology to transform state government. 
Project Management- Project management guides an IT project through a controlled and visible set of activities to achieve project goals while significantly reducing or eliminating risks associated with a project.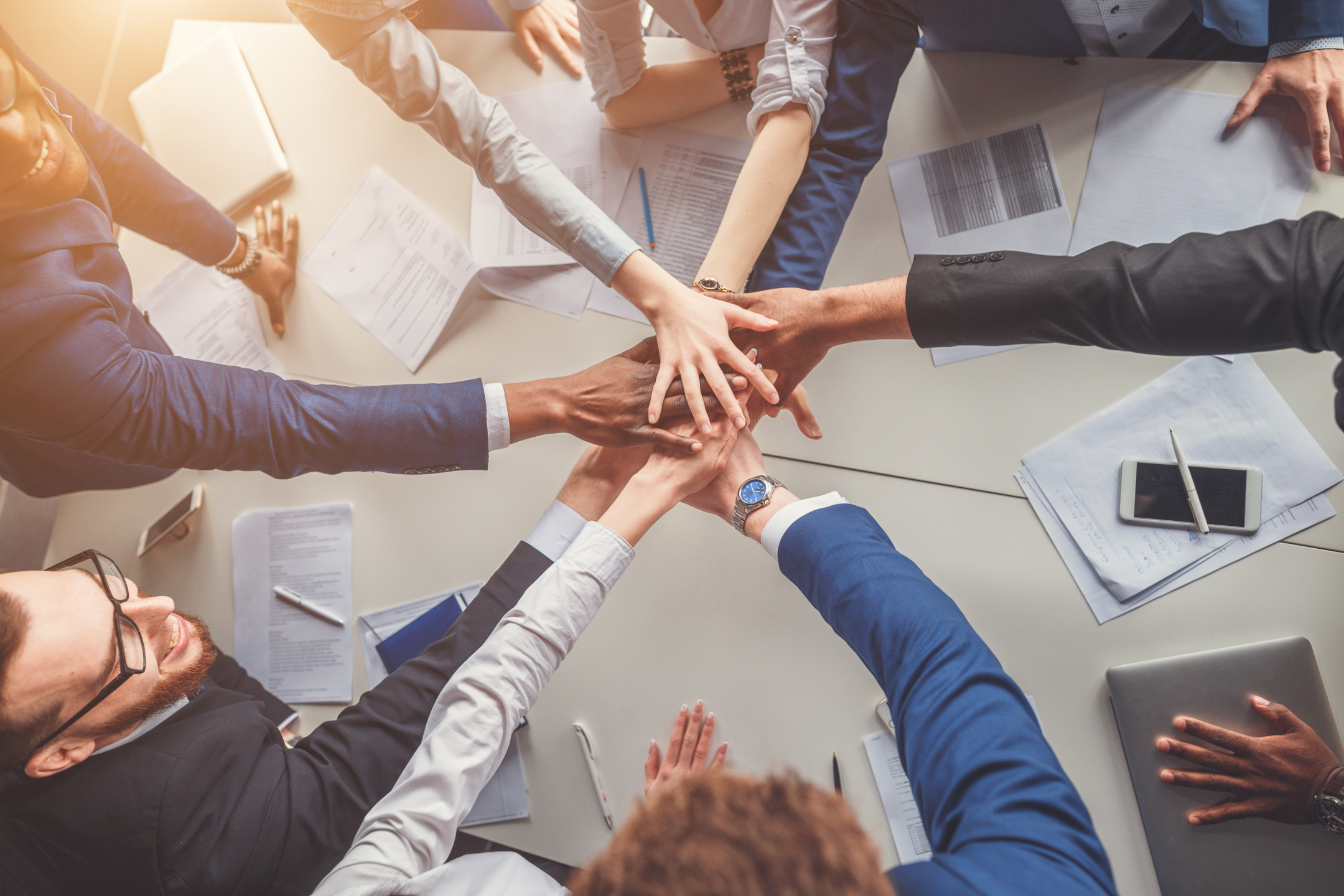 Data
The North Dakota Information Technology Data team creates enterprise data strategy, which supports the sharing and accessibility of state data, ensuring data is managed and used appropriately. The data team focuses on data discovery (what data do we have and where), understanding (how is the data used, by whom, and for what purpose), governance (how is the data classified and whether it is used appropriately), and consumption (fully leveraging data assets to make informed decisions). This information helps drive the decision-making process for data strategy.
Application Development – This team works closely with the customer to build and maintain custom solutions in a variety of platforms.
Data and Analytics – This team assists the customer with using data to discover insights and to draw conclusions, thus enabling more informed decision-making.
Geographic Information Systems (GIS)- A system that creates, manages, analyzes, and maps of all types of data. GIS connects data to a map, integrating location data (where things are) with all types of descriptive information (what things are like there). This provides a foundation for mapping and analysis that is used in almost every industry.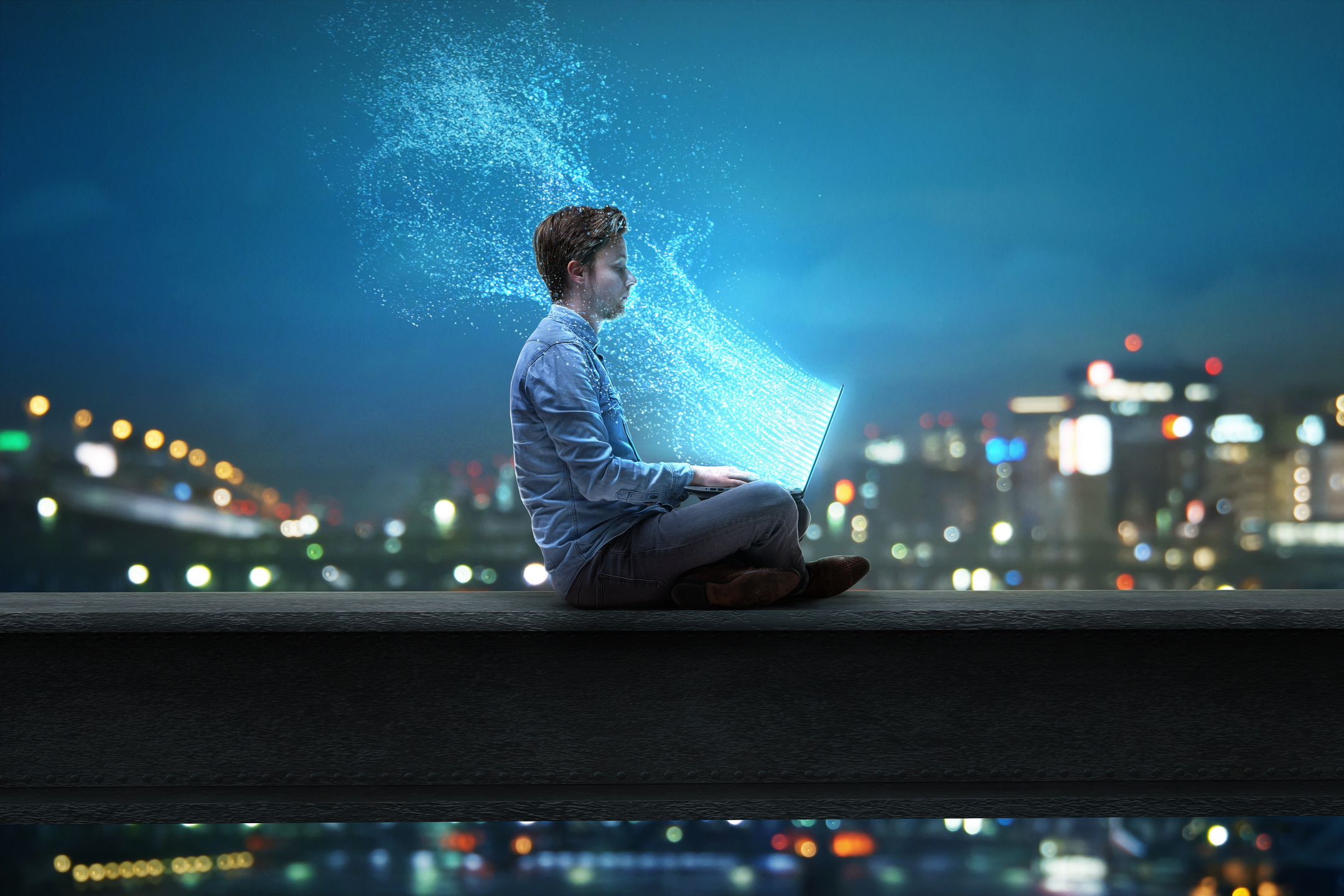 Technology
The team is responsible for all infrastructure including compute, database, storage and network technologies along with providing technology leadership through enterprise architecture.
The team is also responsible for providing customer facing support, advanced support statewide along with end user device and associated software support for the majority of the executive brand.
Last and certainly not least is the support and management of all major line of business applications and leadership and technology support for K-12 education. 
Service Management- Extending IT service management capabilities beyond technology services to address business need, manages customer service demand through a common platform, and enables better service delivery for teams.

Help Desk- NDIT offers enterprise service level contracted, customized, 24/7 Tier-1 support to agencies. The NDIT Help Desk provides customers a single point of contact to report problems, ask questions, request information, and provide feedback.

Enterprise Architecture- Interweaves business and IT together. It consists of the vision, principles, and standards that guide the purchases and deployment of technology within the enterprise. The EA program is not meant to document current state, but to serve as guiderails for decisions, projects, and future direction.
Cloud & Infrastructure- This Cloud and Infrastructure Division is responsible for voice, video, network (STAGEnet), data technologies, and all hosted platforms for the customers of NDIT, which include state government, higher education, K12 education, political subdivisions, public safety entities, public health, and libraries. The infrastructure and services supported by the division are foundational in nature, enabling virtually all other technology initiatives throughout the state.
EduTech- provides information technology services and education technology professional development to K-12 educators in North Dakota. Our services are designed to give educators access, training and support to use technologies in their classrooms to improve teaching and learning.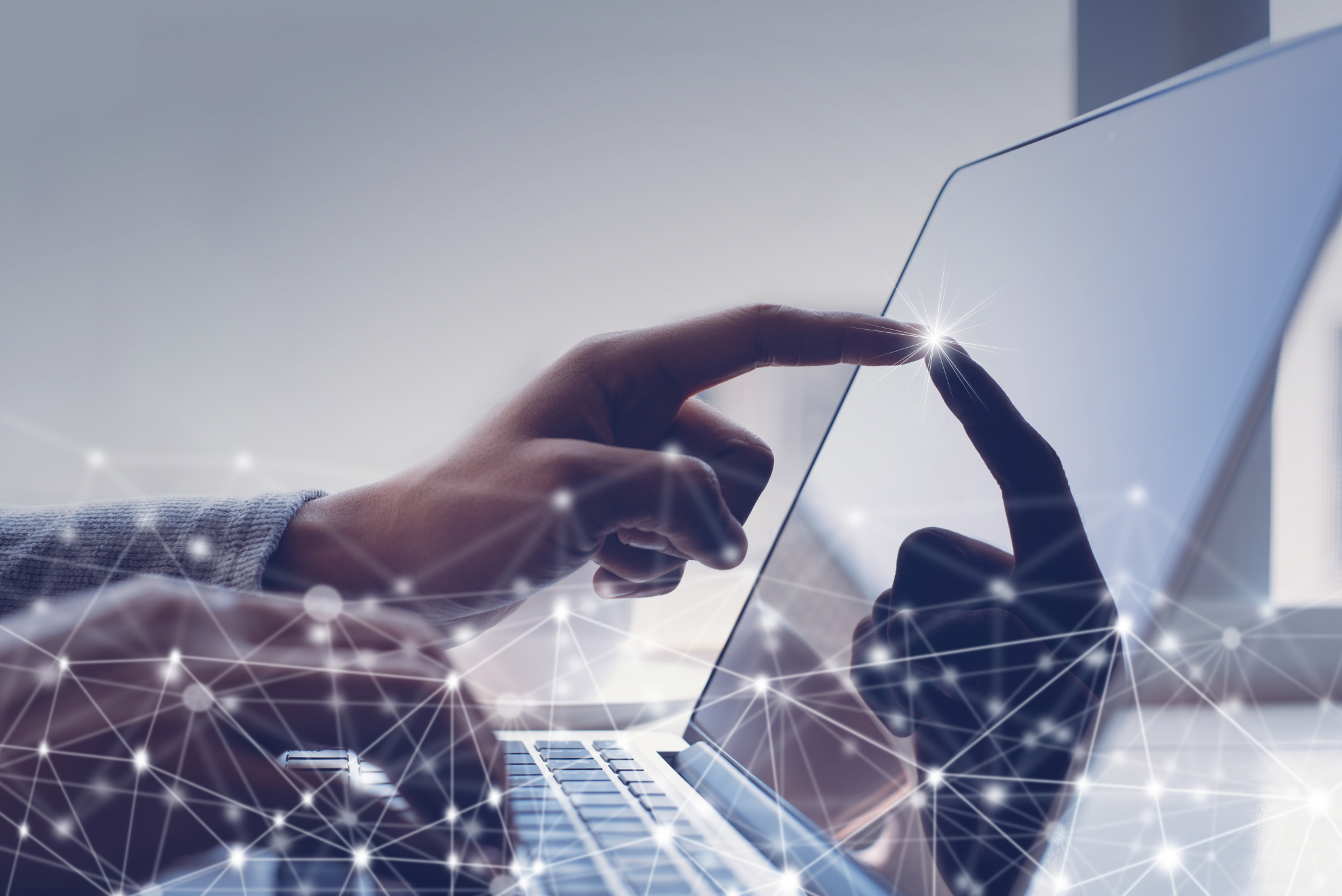 Security
In the State of North Dakota, cybersecurity is largely managed at the enterprise level. The Security team is run by the Chief Information Security Officer (CISO), under guidance of the state's Chief Information Officer (CIO). This encompassing program includes security governance, risk management, policy, compliance, vulnerability management, disaster recovery, security awareness and incident & response:
Cyber Infrastructure – Responsible for deployment of security related tools and technologies.
Cyber Active Defense – Responsible for penetration testing, identifying emerging threats that could impact local, state, multi-state partners.
Cyber Analysis & Response – Responsible for incident response, threat handling, forensics, and malware analysis.
Governance Risk & Compliance (GRC) – Responsible for compliance with state, federal and local laws, third party risk management, and the risk management framework. Create and modify policies, procedures, and standards.
Cyber Education – Responsible for the cyber education, awareness and training of state employees and the growth of cyber in PK-20 throughout the state of ND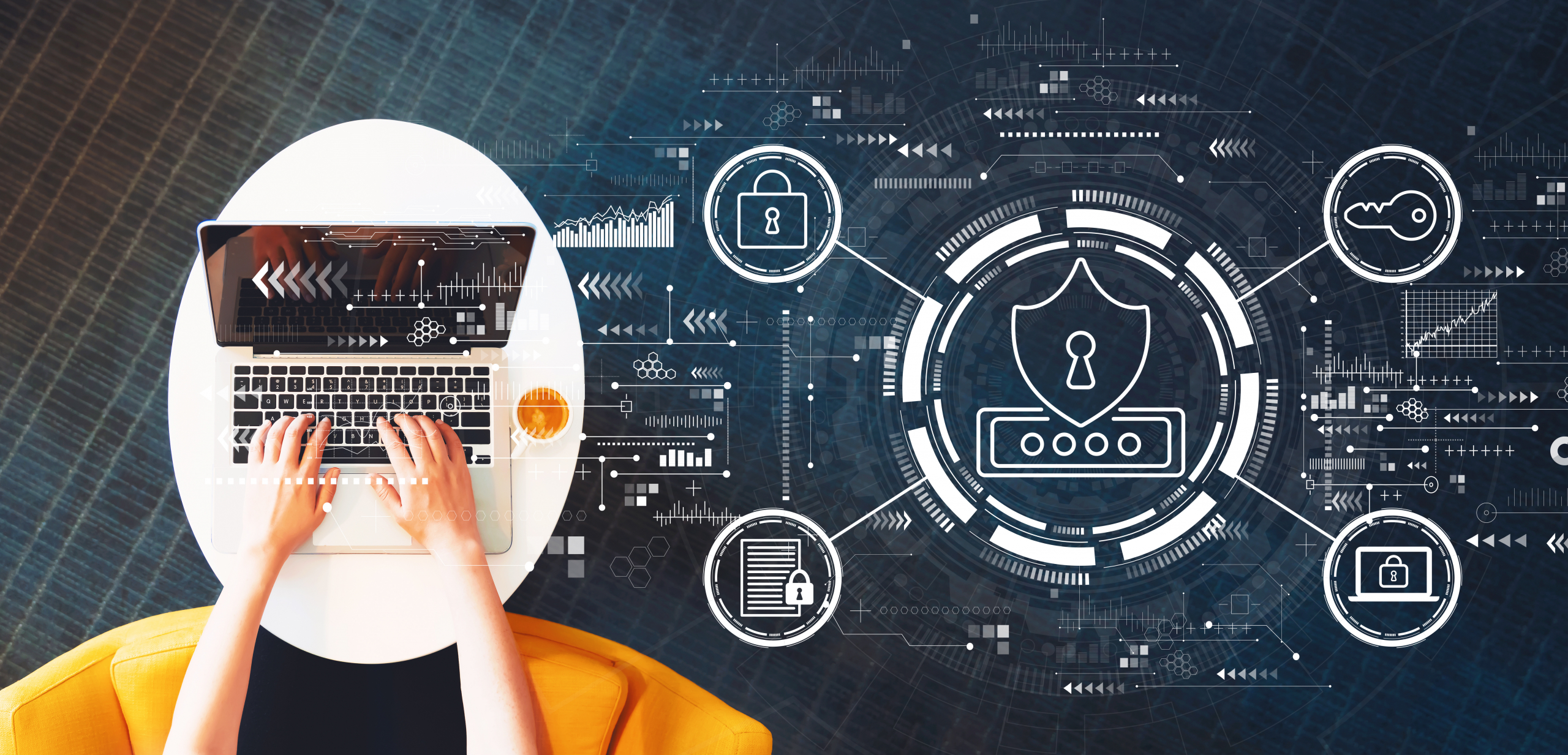 Operations
The Operations team for NDIT provides a variety of services to NDIT and has evolved to work collaboratively with all areas to meet NDIT's strategic goals.  
Activities that are vital to business development, such as workplace culture, employee recruitment, and training and development, fall under the umbrella of Operations.
With a mature and innovative Human Resources Division, an organization's employees thrive, which means the organization and its customers can thrive. This is especially true for NDIT, where the quality of our services directly hinges on the knowledge and passion of our staff.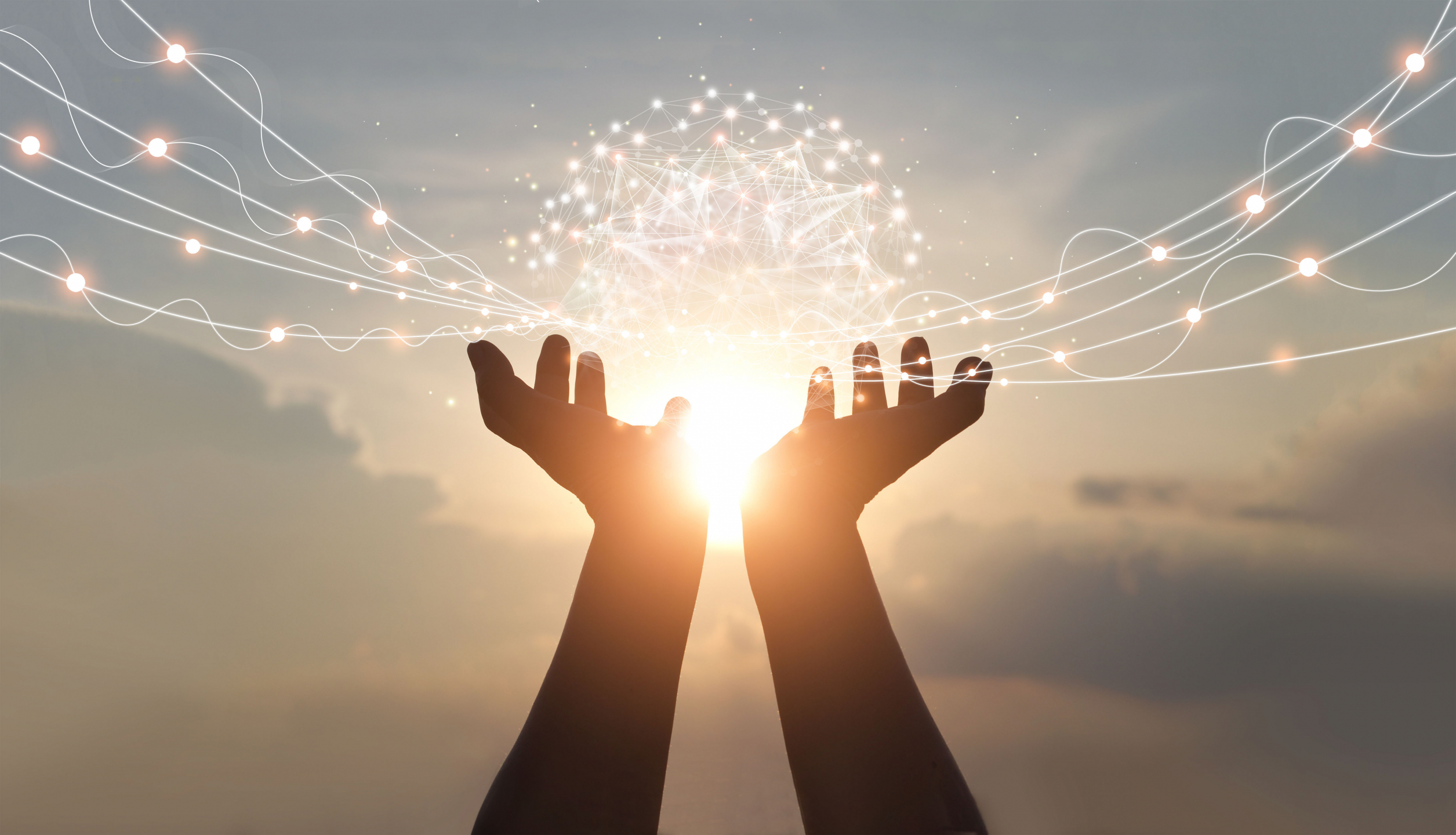 Leadership Biographies
Medium
h2
Leadership Biographies
Chief Information Officer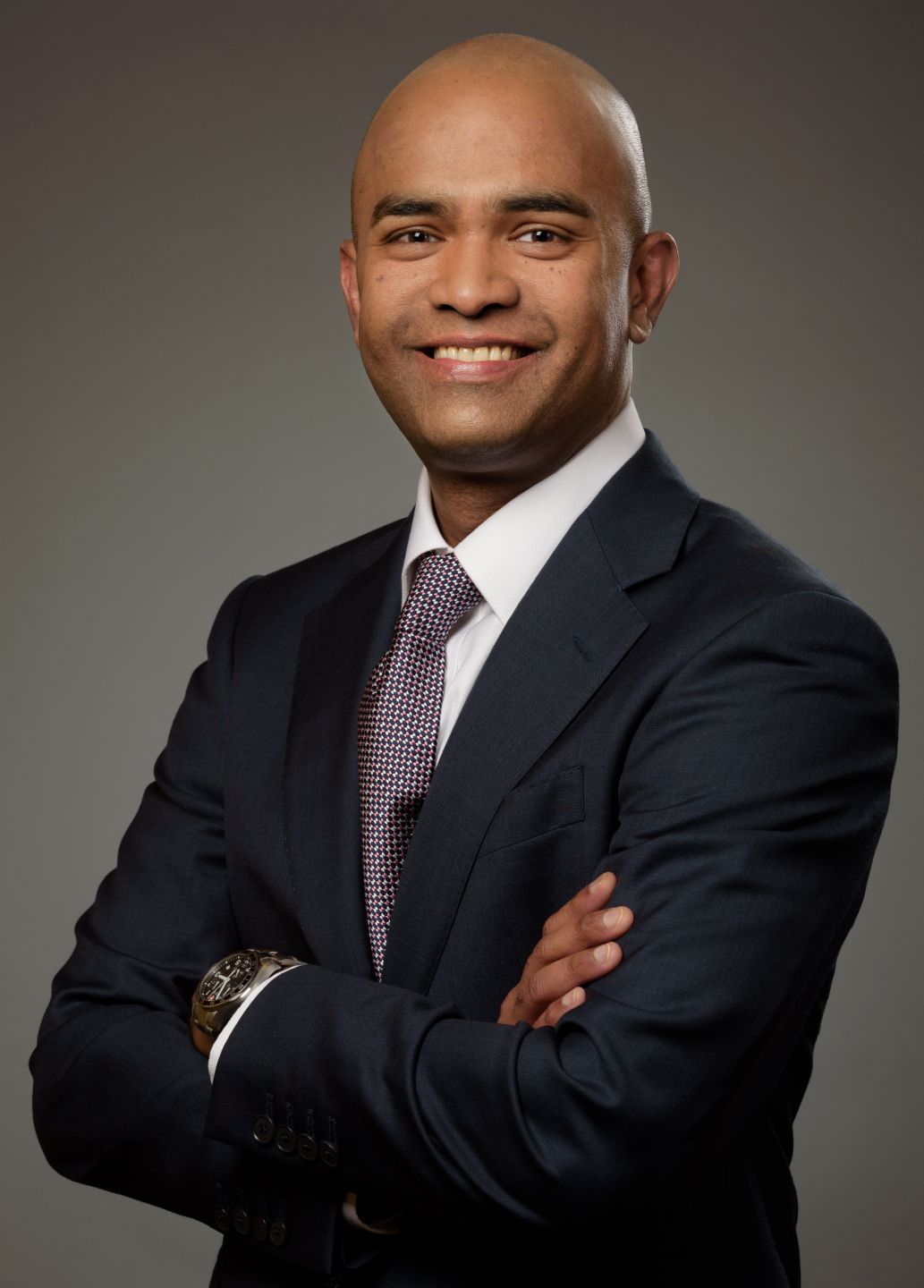 Kuldip Mohanty
Kuldip Mohanty is Chief Information Officer for the State of North Dakota. He brings nearly 30 years of global technology experience and expertise in delivering business transformation and operational efficiency through technology to this role.
As the State CIO, he provides leadership on technology and digital transformation of state agencies, business process transformation and automation, information and cybersecurity, data and analytics, and end-to-end IT delivery in service of North Dakotans.
Kuldip joined State of North Dakota in February 2023 from HUB International Limited, where he was the corporate Chief Information Officer. In that role, he led multiple transformation programs in modernizing core business platforms and infrastructure, industrializing M&A integration while delivering cost efficiency, implementing a strategic roadmap to deliver a seamless customer experience, and reduction of technology debt.
Earlier in his career, he held several global technology leadership roles across North America, Europe and Asia in Workforce Solutions, Banking & Insurance, and Outsourcing industries where he gained experiences spanning across business and IT strategy, technology and digital transformation, and P&L leadership.
Kuldip also serves as a board member of Executive Service Corps, a premier non-profit consultancy, with the mission of making nonprofits successful.
Kuldip has a Master of Business Administration from DePaul University, Chicago and a Master's degree in Computer Application from Jorhat Engineering College in India.
Deputy Chief Information Officer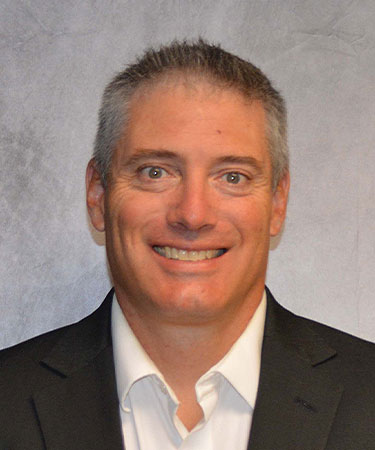 Greg Hoffman
Greg has been a part of the organization since 2005 and has led the division since 2014.  He holds a Bachelor's of Science in Accounting and a Bachelor's of Science in Business Administration as well as a Master's of Business Administration in Business Management.  He is also a certified Technology Business Manager.  Greg was the first rate analyst ever hired by the Technology Department and has had the pleasure of building strong administrative teams to support the needs of the agency.
As Deputy, Greg assists the CIO, and will be dedicated to continuing the growth of NDIT as an organization.  Creating continuity and focus on the customer experience the Deputy CIO will: 
Ensure adherence to customer service across all teams – specifically to push our service OKRs to completion.  
Ensure continuous improvement of operations to adhere the highest levels of service. 
Ensure continuity of vision from the CIO throughout the organization.  
Greg spends spare time with family and friends being as active as possible.  Fishing, hunting, and playing softball are among his primary passions with cooking, listening to music and playing cards filling in any time left. 
Chief Information Security Officer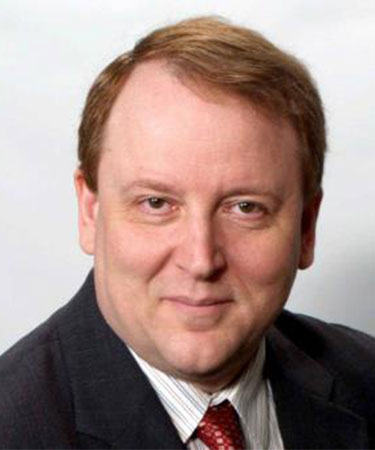 Michael Gregg
Michael Gregg is the state of North Dakota's Chief Information Security Officer. The state CISO is responsible for establishing and leading the strategic direction of cyber security for the state and advising the governor and legislators on key cyber issues.
With Michael's cyber experience span being over a period of two decades, he has been a pioneer of helping people interested in becoming IT professionals as well as seasoned IT professionals achieve by sharing knowledge by means of authoring over 25 IT cyber security books. He enjoys contributing his time and talents where there is a need to help others learn and grow by holding board, committee, and advisory positions for non-profit organizations. He holds a Bachelors degree, Masters degree, and many security certifications.
Chief Customer Success Officer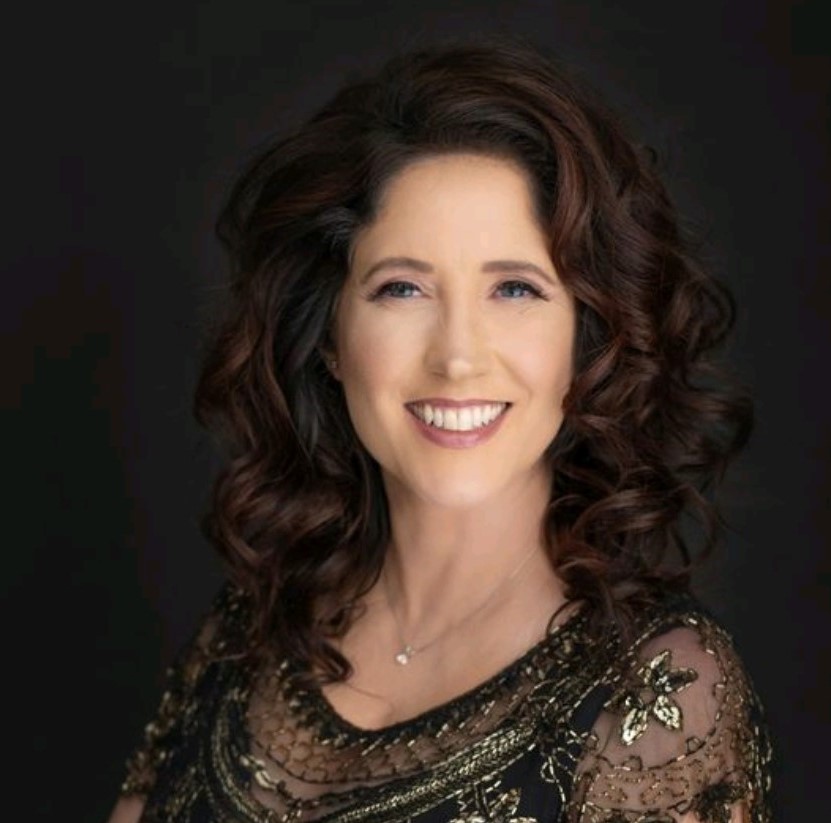 Evonne Amundson
Evonne Amundson brings nearly 14 years of experience in IT Operations leadership focusing on the voice of the customer and improving the customer experience through technology. Prior to becoming the Chief Customer Success Officer, she was a Business Analyst Manager with NDIT. Amundson has led multi-disciplinary teams in the development of products and alignment of technology solutions to customer's strategies, including modernization and automation strategies.
Chief Data Officer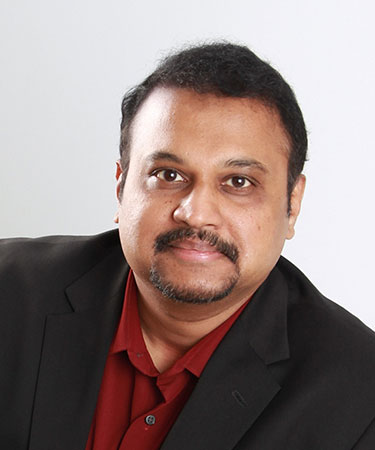 Ravi Krishnan
Ravi Krishnan brings over two decades of experience in the data management space, having led large transformation efforts at various companies. His prior experience includes serving as the head of analytics and decision transformation at TransUnion, head of data strategy at Discover and consultant to several Fortune 500 companies. He has an MBA from the University of Chicago-Booth School of Business and is currently pursuing his Ph.D. in business administration from Florida Atlantic University.
Chief Technology Section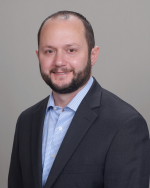 Craig Felchle
As Chief Technology Officer, Craig Felchle is responsible for the vision and strategic direction for technology that enables and empowers North Dakota's state government, local government, educational entities, and public safety across the State.  Craig has been a member of NDIT since 2007 and has been actively involved with North Dakota State Government since 2004.  Craig is a born and raised North Dakotan and enjoys many of the outdoor and sportsman activities our State has to offer.  He is actively involved as a youth sports soccer coach for his two children and loves to spend time with his family.
Craig is passionate to continue leading North Dakota in its transformational journey to ensure we have the best and most effective technologies for our customers and our citizens. He believes strongly in leading by example and being a true servant leader to the State of North Dakota.
Operations Director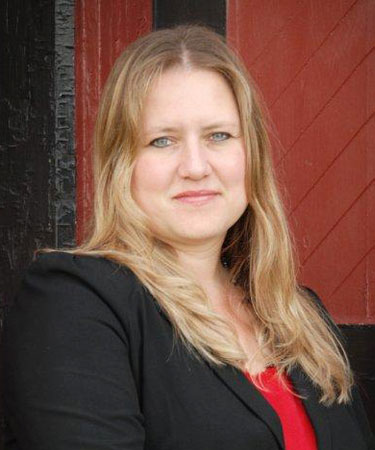 Shelly Miller
NDIT's Human Resources division provides a variety of services to NDIT, and has evolved to work collaboratively with all areas in order to meet NDIT's strategic goals.  Activities that are vital to business development, such as workplace culture, employee recruitment, and training and development, fall under the umbrella of human resources. With a mature and innovative human resources division, an organization's employees thrive, which means the organization and its customers can thrive. This is especially true for ITD, where the quality of our services directly hinges on the knowledge and passion of our staff.
Shelly serves as the director of Human Resources and Admin Support. She holds a Bachelor's of Science in Psychology and a Master's of Business Administration in Human Resource Management(MBA/HRM). She is also certified as a Senior Professional in Human Resources (SPHR). Although there is a wide array of responsibilities as director, Shelly says the job goes smoothly when you have a great team and work with so many talented people. 
Shelly likes to spend any spare time with family (husband and four children—three biological and one foster daughter).  She also enjoys working with her horses, riding, camping, and quiet evenings visiting with loved ones around a fire.